**EVENT IS SOLD OUT**
NOTE: If you are not registered OR are on WAITLIST BUT NOT CONFIRMED BY CONFIRMATION EMAIL we will NOT be able to accommodate you - SORRY!

All Registered Attendees Eligible to Win an AJA IoXT ThunderBolt I/O (Value $1,495)
INCLUDES After Event Social Hour at SALVATORES
This Event Begins PROMPTLY at 7PM!
**EVENT IS SOLD OUT**

**Win an AJA IoXT ThunderBolt I/O ($1,495 value)!
Professional Thunderbolt I/O. Ready to Go. Desktop-level Power and Portability, Without Compromise!
Desktop-level power wherever you choose to work is now possible with AJA's new Io XT, with Thunderbolt dual-port "daisy-chain" connectivity.

Apple's newest generation of computers feature powerful Thunderbolt interfaces, offering a mind-blowing 10Gbps available bandwidth-and AJA's Io XT is the ideal portable companion for lightning-fast video capture and playback for professional postproduction and on set applications.

Designed for today's workflows, Io XT provides complete compatibility with the most popular NLE programs, the newest codecs, video formats, stereoscopic 3D workflows, and more.

**YOU MUST BE REGISTERED in order to be able to win the AJA IoXT - and other prizes featured at our December 8th Meeting - and to attend the after event social hour at Salvatores

NOTE: Students & Faculty, please register under "STUDENTS & FACULTY" above for accurate count.
DATE: December 8, 2011
TIMES: 7PM-10PM (doors open at 6:30PM)**
**Meeting begins PROMTPLY at 7PM!!

VENUE:
Bright Family Screening Room
The Paramount Center
559 Washington St
Boston, MA 02111

DIRECTIONS:
Enter the main entrance to The Paramount Center at 559 Washington Street. Go up the elevators to the left and to the 4th floor. There will be front of house staff to greet you at the Bright Family Screening Room.
Venue Box Office: 617-824-8400PARKING:
Emerson recommends to park in the Millennium Place Garage at The Ritz-Carlton Boston Common, 47 Boylston Street (617-574-7252).
MBTA:
- Orange Line: Take the Chinatown Exit
- Red Line: Take the Park Street Exit
- Green Line: Take the Boylston Street exit
MBTA info:
http://mbta.com/schedules_and_maps/rail/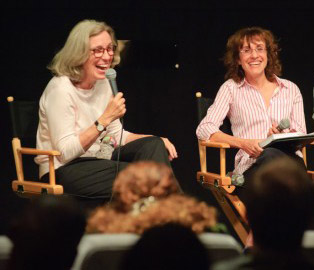 December marks our last mixer of 2011!

And we are incredibly honored to continue our collaboration with Emerson College, and pleased to continue to offer what will be many evenings with BOSFCPUG in conversation with industry leading filmmakers and also some of our friends within the American Cinema Editors (A.C.E.) - this will continueinto 2012, where we are planning to hold several prominent events to bring students, independents, professionals and Hollywood editors together to share conversation about story.

On Thursday, December 8th, please join BOSFCPUG and renowned author BOBBIE O'STEEN ("Cut to the Chase," "The Invisible Cut") for a screening of 1983's award-winning THE BIG CHILL and an in-depth discussion with the film's editor Carol Littleton, A.C.E. (BODY HEAT, E.T. THE EXTRATERRESTRIAL, THE RUM DIARY) and cinematographer John Bailey, ASC (ORDINARY PEOPLE, THE BIG MIRACLE).

Carol and her husband John will screen a 35mm print of THE BIG CHILL and explain their process on the film, which stars Glenn Close, William Hurt and Kevin Kline. Carol and John will also share their insights into the nature of the editor/cinematographer relationship and how it's evolved in the thirty-six years since they began their collaboration.


CAROL LITTLETON, A.C.E (born 1948, Oklahoma) is an American feature film editor. Her work includes E.T. the Extra-Terrestrial, The Big Chill and Body Heat. Carol Littleton was also the recipient of an Emmy Award for Outstanding Single Camera Picture Editing (for a TV Miniseries, Movie or a Special) for Tuesdays with Morrie.

Littleton has been elected as a member of the American Cinema Editors.[1] Littleton was a member of the Board of Governors of the Academy of Motion Picture Arts and Sciences (Editors Branch) from 1999 through 2002 and served as president of the Motion Picture Editors Guild during the late 1980s. She is married to cinematographer John Bailey.

Carol Littleton attended The University of Oklahoma College of Arts & Sciences, obtaining her bachelor's degree in 1965 and her master's in 1970.Her obsession with film editing started in France, when Littleton became acquainted with French New Wave cinema. During the 1970s, Carol Littleton owned a production company which made commercials. In 1977 she transitioned to working as a film editor with director Karen Arthur on Legacy. Other films were to follow and in 1982, Littleton received an Academy Award nomination for editing Steven Spielberg's E.T. the Extra-Terrestrial. Commencing with 1981's Body Heat, Littleton had an extended collaboration with the director Lawrence Kasdan. Of the ten films that he's directed, Littleton edited eight, including The Accidental Tourist, which was nominated for the Academy Award for Best Picture in 1989.

In the late 1980s, Carol Littleton was elected and served as the president of the Motion Picture Editors Guild.


JOHN BAILEY, A.S.C. (born August 10, 1942) is an American Cinematographer and Film Director.

Born in Moberly, Missouri, Bailey attended Santa Clara University and Loyola University Chicago. During his junior year he studied German language and culture at the University of Vienna, where he developed an appreciation for the French New Wave. He earned a graduate degree from the University of Southern California School of Cinematic Arts in 1968.He spent eleven years apprenticing as a crew member under the likes of Vilmos Zsigmond and Néstor Almendros, and worked on such films as Two-Lane Blacktop, The Late Show, 3 Women, Winter Kills, and Days of Heaven. He earned his first two credits as a director of photography for Ordinary People and American Gigolo in 1980.

In 1985, Bailey shared the Cannes Film Festival Best Artistic Contribution Award with Eiko Ishioka and Philip Glass for Mishima: A Life in Four Chapters. He was nominated for the Independent Spirit Award for Best Cinematography for Tough Guys Don't Dance and the Camerimage Golden Frog Award for Best Cinematography for Forever Mine.He is a Member of the American Society of Cinematographers and Member of the jury at the Venice Film Festival in 1987. He has also worked on movies such as Groundhog Day and Country Strong.

Bailey's credits as a director include The Search for Signs of Intelligent Life in the Universe, China Moon, Mariette in Ecstasy, and Via Dolorosa.

Bailey has been married to film editor Carol Littleton since March 1972.

BOBBIE O'STEEN studied film and earned a degree in anthropology at Stanford University. She is an Emmy-nominated film editor and the author of two acclaimed books about editing: Cut to the Chase, based on interviews with her late husband and colleague Sam O'Steen, and The Invisible Cut, which deconstructs classic movie scenes through a cut-by-cut analysis.
In the last few years she has hosted a series of events honoring master editors such as Carol Littleton, Craig McKay and Tim Squyres, where they screen footage and have in-depth discussions about their work for such organizations as UCLA Film and Television Archive and 92Y Tribeca; and she moderates panels bi-annually for EditFest LA and EditFest NY. She has also taught graduate film students at NYU's Tisch School of the Arts and is a regular contributor to CinemaEditor, Editors Guild Magazine and MovieMaker Magazine.

You can read more about Bobbie at http://www.bobbieosteen.com


THE BIG CHILL
is a 1983 American comedy-drama film directed by Lawrence Kasdan, starring Tom Berenger, Glenn Close, Jeff Goldblum, William Hurt, Kevin Kline, Mary Kay Place, Meg Tilly, and JoBeth Williams. It is about a group of baby boomer college friends who reunite briefly after 15 years due to the suicide of a friend. Kevin Costner was cast as the dead character Alex, but all scenes showing his face were cut.
THE BIG CHILL was filmed entirely on location in Beaufort, South Carolina and was shot at the same antebellum home used as a location for The Great Santini. The soundtrack features ten late '60s/early '70s pop/rock songs, including "The Weight", "Good Lovin', "In the Midnight Hour" (the Young Rascals version), "You Can't Always Get What You Want", "I Heard It Through the Grapevine (the Marvin Gaye version)", "My Girl" (the Temptations version), "(You Make Me Feel Like) A Natural Woman" and "Joy To The World" (the Three Dog Night version).
The television show thirtysomething was influenced by THE BIG CHILL. Earlier, however, the movie was directly adapted to television in CBS' short-lived 1985 comedy-drama Hometown.
Special thank you to the Department of Visual & Media Arts at Emerson College for hosting our November and December mixers.
ABOUT EMERSON VISUAL AND MEDIA ARTS:
At Emerson's Department of Visual & Media Arts, the process of transforming your vision into reality is fast-paced, exciting, and rewarding. You'll dive right in and start working with talented mentors, collaborators, and crew members from day one. Emerson's Department of Visual & Media Arts is all about learning by doing. Is your medium film or video? The Internet or animation? Studio television of audio? Are you drawn to fictional narratives or documentaries? Commercial or experimental projects? Writing, directing, or post-production? Whatever your passion, our department offers unlimited opportunities to grow, collaborate, and thrive—plus access to sophisticated, state-of-the-art equipment and facilities that help your creativity take flight.
Learn more at
http://www.emerson.edu/academics/departments/visual-media-arts
The
Boston Final Cut Pro User Group
is a story driven community of globally connected collaborative digital filmmakers and broadcast professionals focusing on the craft of editing not only to show How but to share Aesthetics and related tools for digital cinema and distribution.
BOSFCPUG Platinum Sponsor
Travel Arrangements Coureously Sponsored by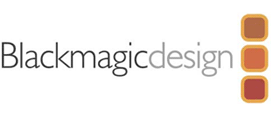 Post Reception Courteously Sponsored in part by

All references to BOSFCPUG and "Inside the Cutting Room with Bobbie O'Steen" copyright © 2011 Boston Final Cut Pro User Group and copyright © 2011 Bobbie O'Steen. All rights reserved.
---
PLANNING ON BEING WITH US?

Twitter that you'll be there to screen your work and help spread awareness - PLEASE use Twitter HASHTAG #BOSFCPUG